Big Question Day 2
Children are naturally curious about life. Growing up raises lots of questions – many to do with faith, the world around them and what they believe in. Part of our role in school is to enable children to develop spiritually, morally, socially and culturally – and our Big Question Days aim to support this.
The second of these days focuses on Christianity Around the World.
The full plan of the day can be downloaded below.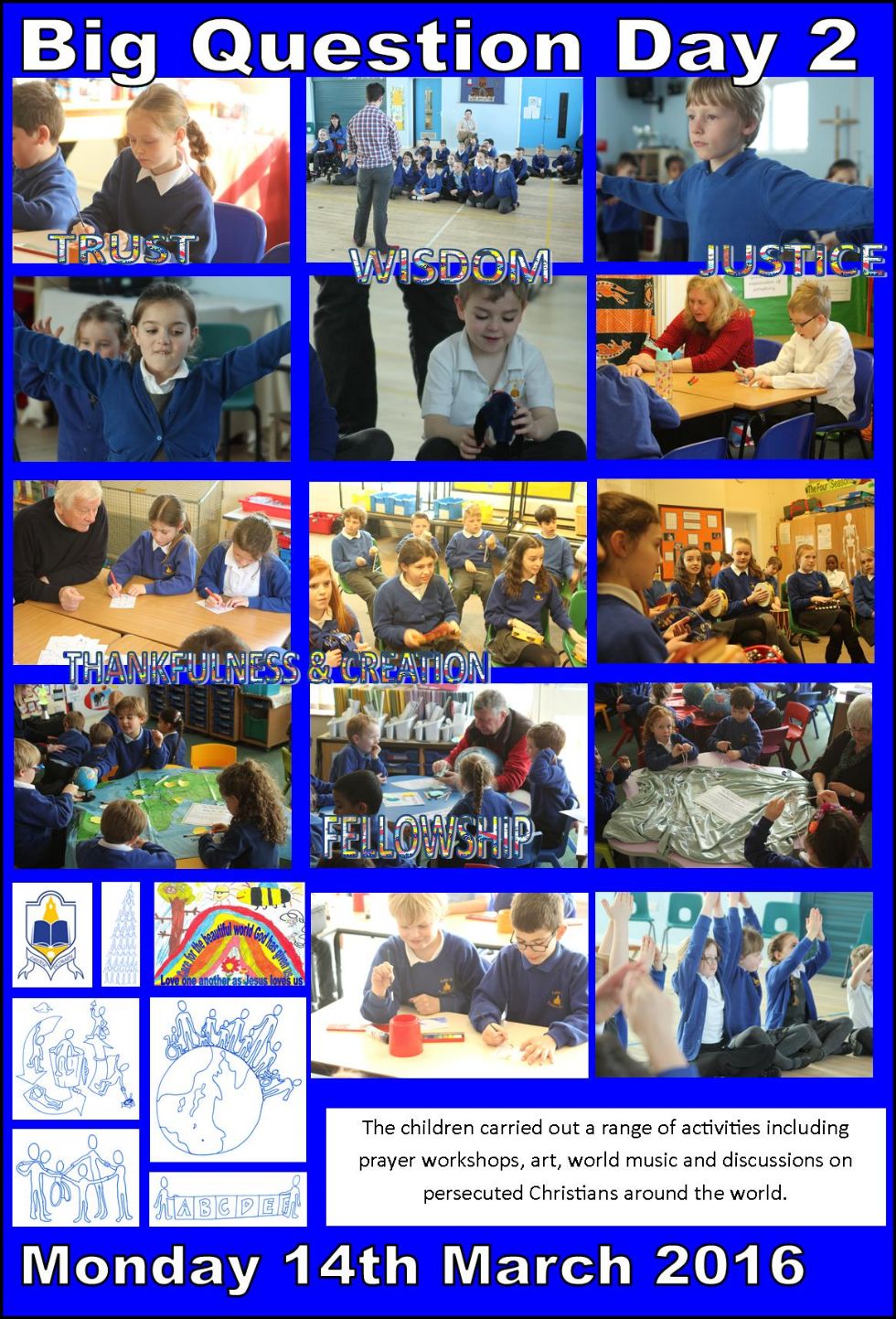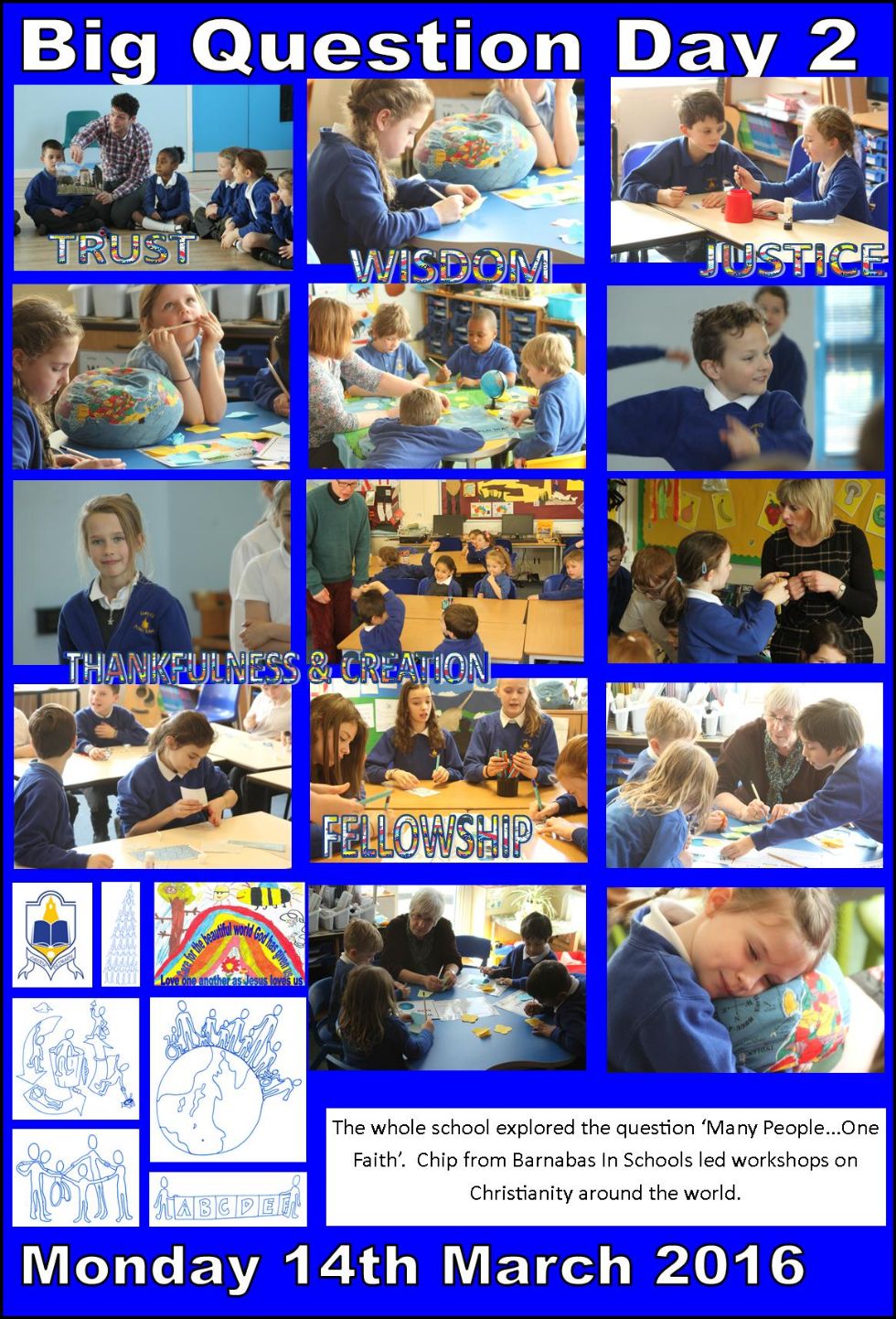 ---