Owls Summer term
In Owls our topic is currently Living and Growing.
We have read the story of Oliver's Vegetables. We have written our own versions and have reordered the story.
We have had snails in our classroom and enjoyed seeing what they have been eating and doing.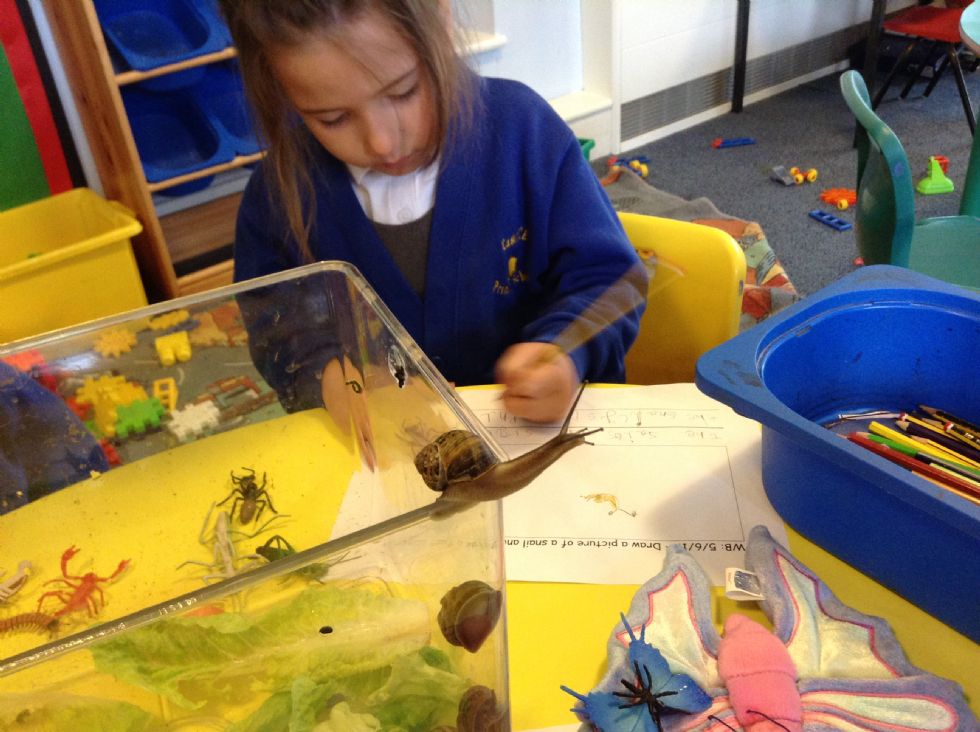 We are going to start growing seeds and looking after them as they start to grow.
We have also been using watercolours to paint plants, looking at them carefully and only painting what we can see.
---