Home
We are a GOOD school and the Behaviour and Safety of our pupils is OUTSTANDING. - OFSTED, June 2014
Featured in Tatler magazine's top state schools 2016!
Visit www.castorromans.co.uk - our new website where you can learn about the Romans and what they did for us!
Click here for our latest news: Y2 making and breaking bread, Anna's Hope Running, Basketball, Anglo-Saxon trip, Harvest Festival Service, Hajj talk...
Click here for information about Castor Crew, our before and after school provision.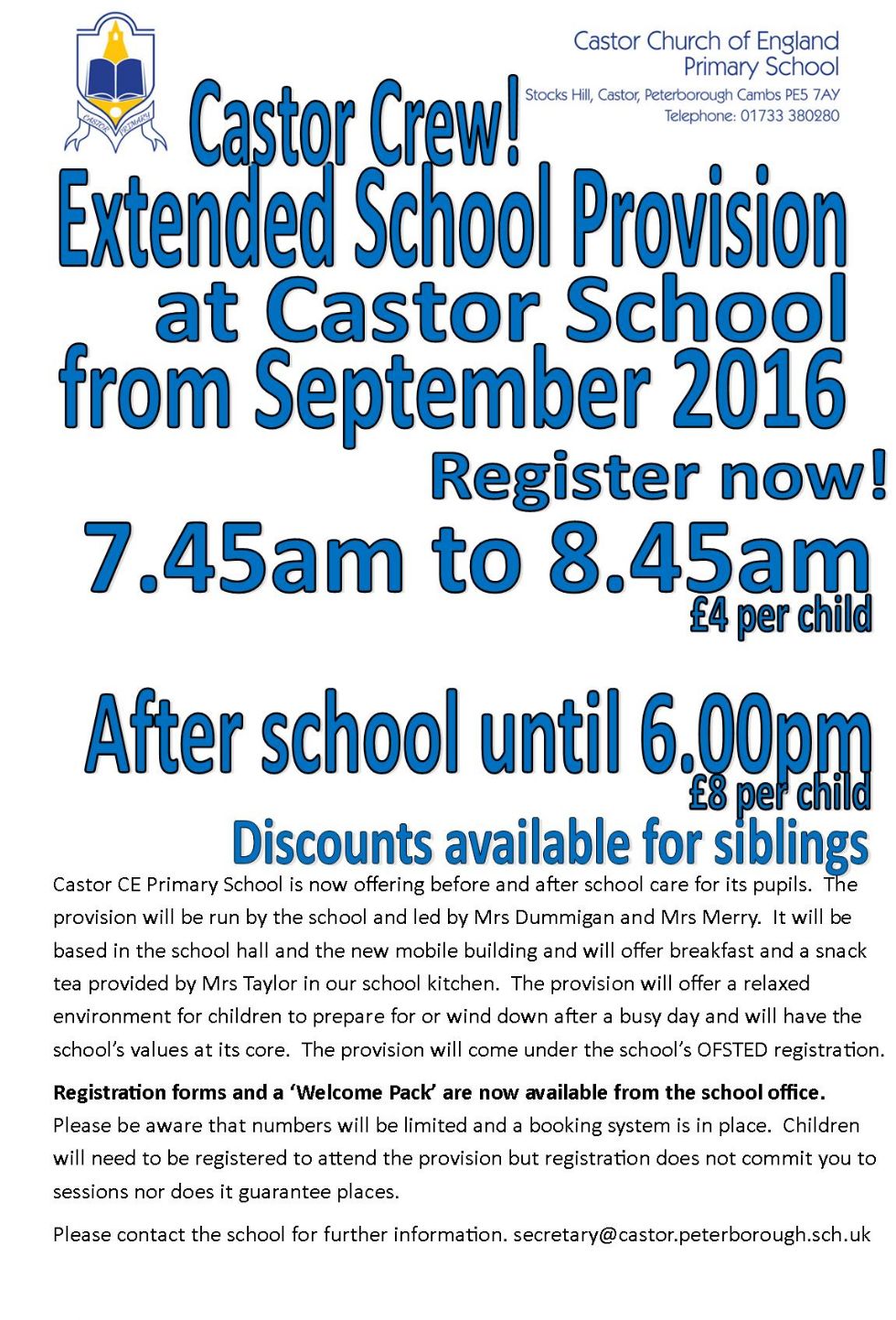 Castor School is a Voluntary Controlled Church of England School in the village of Castor, very close to Peterborough. We are the local school for the villages of Castor and Ailsworth, as well as Marholm, Upton and Sutton. The school is set in its own grounds in the centre of the village, adjacent to the Church of St Kyneburgha, with which we have very close links. Read More
Our Vision and Values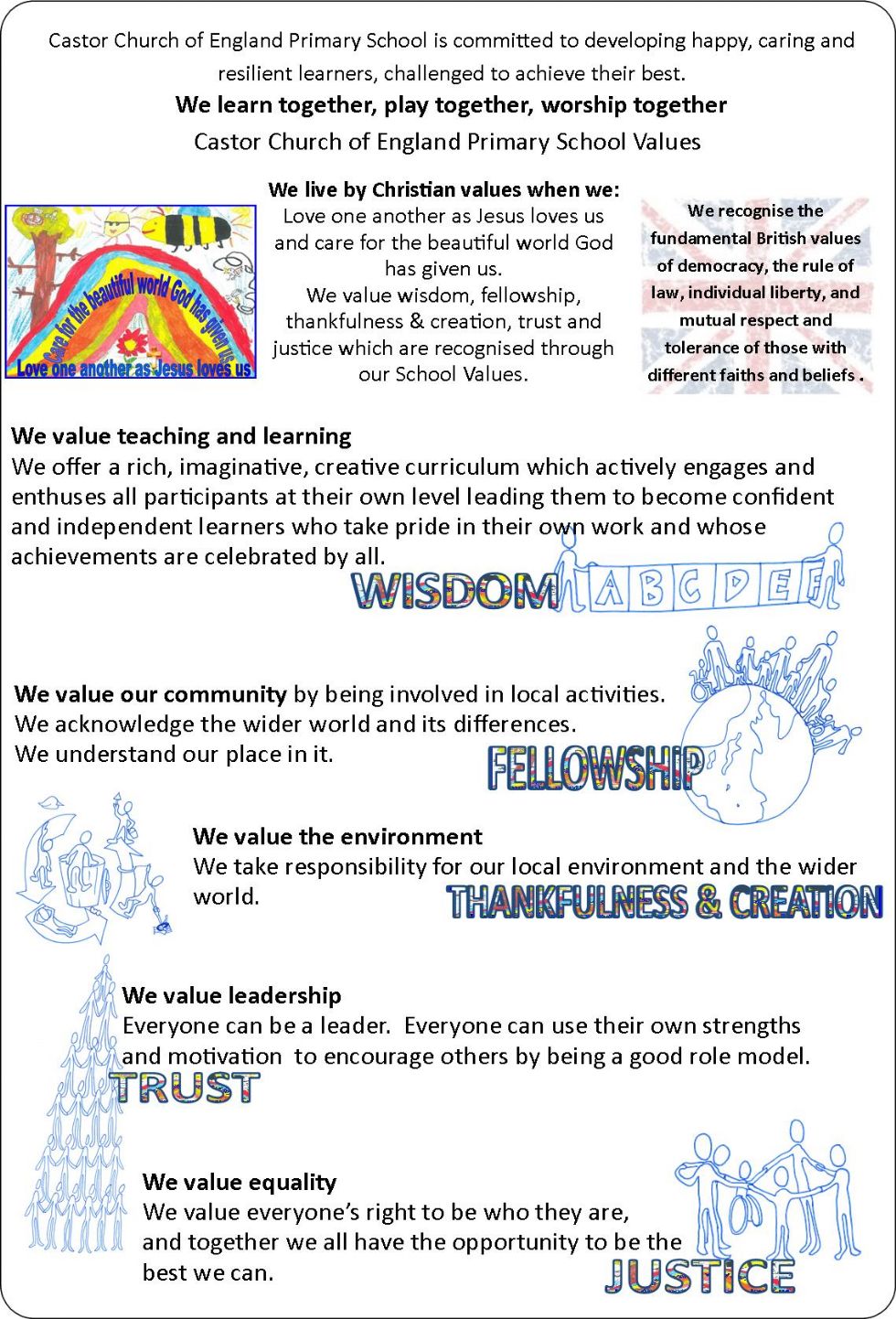 Our Timeline of Castor School, Castor village and Peterborough during WW1:

---